Research Projects
Current and past research projects are presented in this section. Contributions for discussion are welcome.
Lt Lees time in Mora during World War I from 1914 to 1915
Lt Arthur Lees took 178 photos during the so-called Mora military campaign against the last remaining contingency of German troops in the former German Cameroons under Hauptmann von Raben. The photographic negatives were discovered by Dan Robinson who, prior to the discovery of the negatives, had prepared Lt Lees' diary for publication with Mandaras Publishing. The photos have, with the kind permission of the relatives of Lt Lees, been made public via this site for further research.

Lt Lees' photos
They are numbered as found:
Provisional captions have been applied which are updated when new information becomes available. It already appears from comments made so far that the photos will need to be reordered into categories. This is hopefully going to be one of the results of this voluntary research project.
→ See photos from "British military campaign in the Mora hills 1914-1915"
Webshows of DGB research between 2001 and 2004
First field session
(2001/02)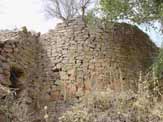 Second field session
(2002)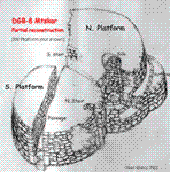 Third field session
(2004)